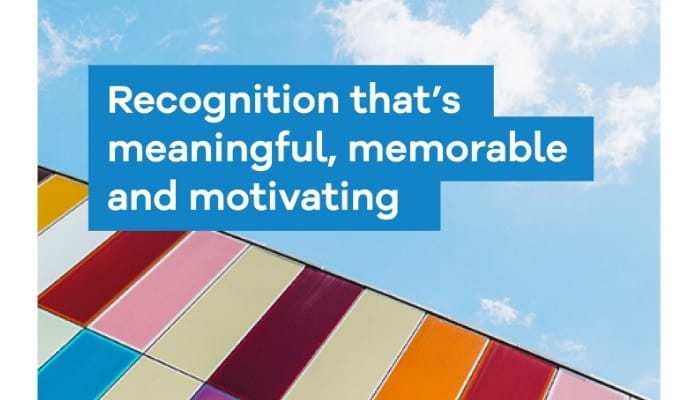 Your employees do great things every day and deserve to be rewarded for their efforts. As recognition experts, we understand that you need hassle-free and cost-effective employee recognition solutions to achieve this. At Gift Innovations, we listen to your objectives, find out about your culture and only then recommend suitable employee recognition solutions. We have the expertise, intuitive tools and gift options to help you create deeper moments of recognition for your employees.
Rewards Programmes
Make employee recognition easy and fun with RewardNet®, the proprietary rewards portal from Gift Innovations. Employees use a secure login to view an array of premium gifts from Garmin and Newbridge Silverware to Sony, Citizen and Waterford Crystal. As a points-based solution, no monetary value is associated with your gesture, while we manage all the details. Remember, gifts are tax-free under the Small Benefits Exemption and additionally, under the Long Service Awards Allowance.
RewardNet® is perfect for your service awards, for spot recognition and even for retirements and weddings because it makes rewarding employees a simple, enjoyable and more meaningful experience.
Bulk Buy Discounts
When you want to recognise your employees with a specific gift, we can supply premium brands at highly competitive prices. We chat, you choose, then we buy in bulk, passing on the discount to you. We still offer the same high level of service and presentation as we always do. Our storage and fulfilment services can assist in the management and distribution of your bulk order, as we can deliver to multiple locations, as and when required.
Promotional Branded Products
At Gift Innovations, we understand the value a strong brand brings to your business in attracting and retaining employees. We offer a wide range of promotional products from bags and bottles to tech gifts, each branded with your logo and message. We listen to your needs, get under the skin of your brand and combine our creativity with years of experience to source the most suitable promotional product to support your employee initiatives.
Corporate Gifts & Awards
There are times when the occasion calls for a stylish, engraved award or a unique gift. We supply engraved glass awards branded with your logo, and personalised with the recipient's name, ensuring your award is associated with great work and great workers. In addition to our standard range of awards, we also supply bespoke awards and gifts designed for your occasions.
Kudos – Social Recognition 
Want your recognition to be more social? Kudos® is an online employee experience and culture platform that embraces the power of social software to help organizations share meaningful value-based recognition and feedback to reduce turnover, improve employee happiness, and boost performance. To discover more or to request a Kudos® demo click here.
The Takeaway
There are so many options for recognising employees that it's easy to get lost. At Gift Innovations, we partner with you to discuss and deliver the most effective range of employee recognition initiatives, which match your specific needs.  We are your one-stop-shop for employee recognition that is meaningful, memorable and motivating.
Please Contact us to discuss your employee recognition requirements.