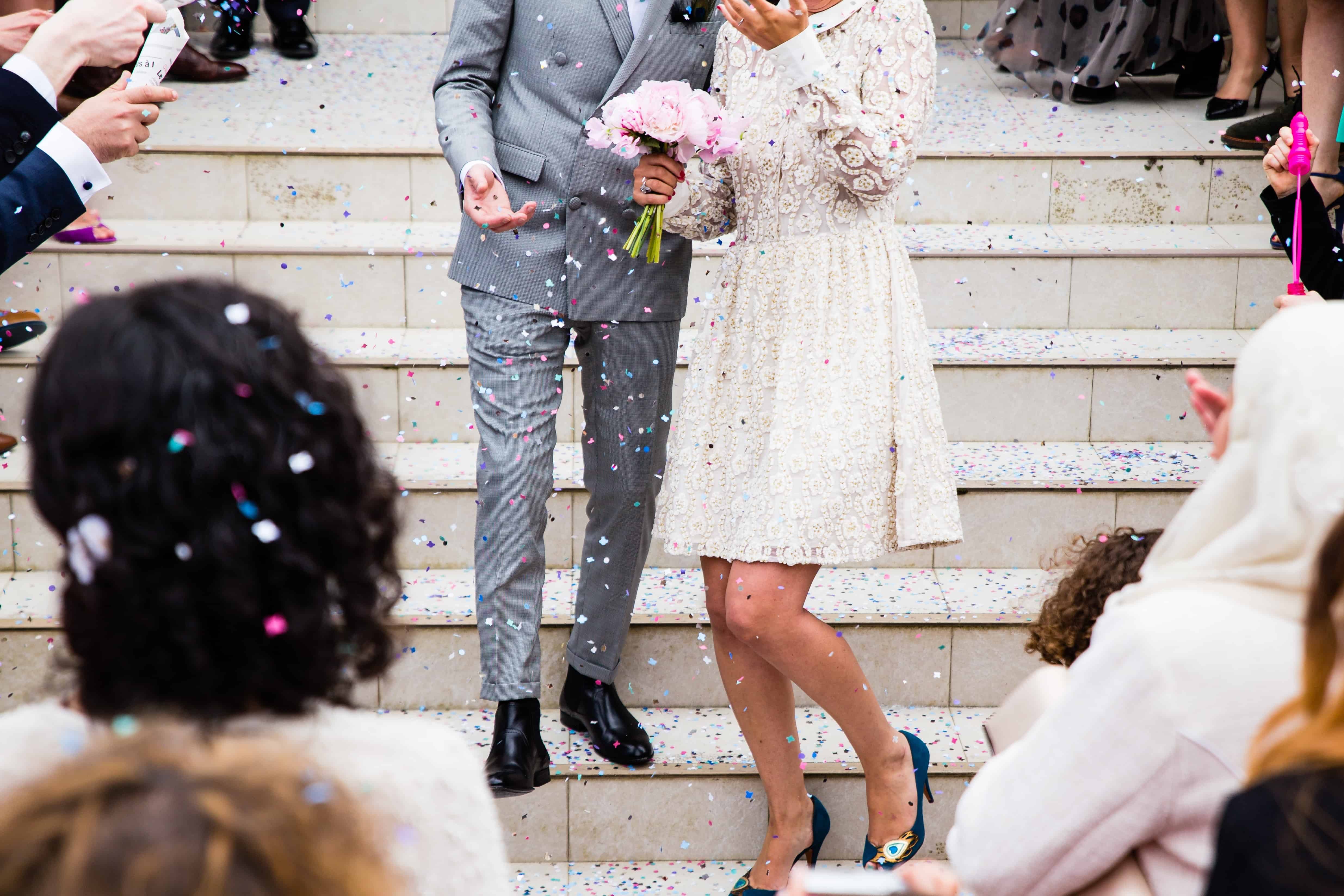 The day dawns bright, calm and sunny. The cars arrive on time. Everyone looks smart and ready to join in the celebrations. Hurrah! All the time and effort have paid off: the bride and groom are happily hitched and everyone is having a wonderful time. The day is a great success and will live long in everyone's memories – for all the right reasons. 😊
How do you join in the celebrations?
As an organisation, you want to celebrate special moments with employees and show that you value their personal achievements, as you value their professional achievements.
And what do you give as a wedding gift? You want to offer a gift as a symbol of your delight and support but you don't want to give cash as it's too impersonal. On occasions such as a wedding, cash suggests you don't know the person or you have not bothered to find out what they would really like.
For the wedding of an employee, your organisation needs to be represented by a real gift. A gift is a symbol that will continue to remind the happy couple of your sincere support as they begin their married life.
Real gifts for real people
Giving a real gift fits the brief perfectly, but how do you find the best gift? What you do is to give the couple (not just your employee) a wide range from which to choose one or more gifts, using our points-based system. There will be something for the kitchen or a classy, designer lamp. There could be a high-end camera on which to record the wedding day or luggage to carry the honeymoon wardrobe.
Offering a wide choice of quality gifts from premium brands speaks clearly of your best wishes and support for your employee as they enter this next phase of their life. What you are doing is being generous: you are offering a choice of quality gifts and saying 'You choose, we pay'. That's great news for a soon-to-be-married couple with bills to pay and encourages them to look forward to their adventures together!
Whatever you do as an organisation: be classy!
As an employer, you have been successful because you have an eye for the details. The wedding of an employee is a special detail that needs a special, classy solution. Offering a wide range of quality gifts from premium brands is just the ticket. It is symbolic of the depth of your support and makes the recipient feel special. Employees who feel special, feel recognised and are more motivated to work hard and smart – and more motivated to remain as your employees.
If your organisation wants to offer a points-based, real wedding gift solution contact us today.
Email: paul@giftinnovations.ie     Telephone: 061 306 006    Website: www.giftinnovations.ie
Credits: Photo by Sweet Ice Cream Photography on Unsplash @sweeticecreamwedding