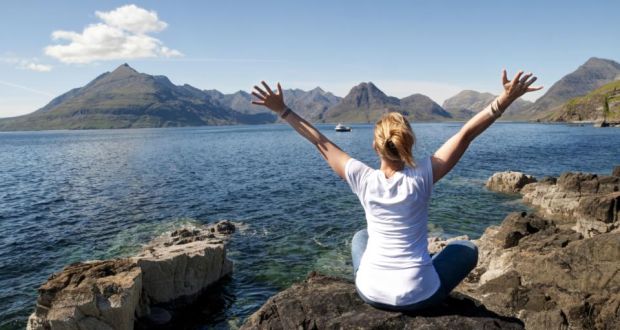 Employers can do a great deal to ensure that employees are in the position to have a relaxing, invigorating summer holiday. Employee well-being will be supported by ensuring that employee responsibilities are well covered during their vacation Their well-being will be further enhanced by ensuring they are not met on return with work that has piled up during their absence. In addressing these factors, employers gain a sense of what can be done to support employee 'wellbeing' throughout the year.
Two key disruptive issues
Unfortunately, two key issues disrupt everyone's well-being. First, our addiction to staying 'in touch'. Second, the smartphone, which we use to carry out the 'staying in touch'. In the work environment, these two issues too easily translate into an expectation to respond to work matters 24/7.
Staying in touch 24/7
To address the issue of 24/7 response, France has resorted to legislation to prevent email access in the evening. While not universally welcomed, the underlying philosophy is useful to reflect upon as the French legislature has taken a wider understanding of what constitutes time. They have been reflecting on the meaning of two Greek words: chronos and keiros.
'Chronos is regular, divisible time. Keiros is unconscious time … creative time.

Keiros is essential for productive thinking, and good employers know they need to protect it.'
From the vantage point of the employer, Keiros-time is the most important time to protect. Holidays are tangible Keiros-time. They provide employees with the space to re-energise themselves and to reimagine their job. In protecting Keiros-time organisations protect something vital and beneficial.
The smartphone: disruption without a peer
The smartphone is a great bit of technology. It provides more computing power in your hand than landed men on the moon. However, it can be woefully disruptive and can encourage us to overstep important boundaries. For example, constant reminders and social media notifications can too easily tempt us away from being 'present' at important family occasions.
If the phone is supplied by work, boundaries around the life-work balance can begin to blur extremely fast. Work demands can quickly become too intrusive and too demanding.
Can we work when we are on holiday?
What happens, however, when someone is due to take a holiday? Expecting employees to respond to work emails, take work phone calls and engage with projects in which they are involved outside of work can be severely counter-productive.
However, it may be that some employees do not wish to be totally unplugged from work. It may also be the case that an employer expects certain key officer holders to have their finger on the pulse while on vacation.
The Zeigarnik Effect
Much of this craving to be connected to work is the result of the Zeigarnik Effect. This suggests that 'interruption during a task that requires focus can, in fact, improve, rather than [reduce], a person's ability to remember it afterwards.' While this can be of consolation to your boss, uncompleted tasks can also wear away at people.
As the work of senior executives, managers and professionals is seldom finished, they easily fall foul of the Zeigarnik Effect. High achievers within the workforce are particularly susceptible to its effects.
While this tendency has always been present, its invasiveness has been exacerbated by technology (= smartphone!) Increased accessibility to work underlines the possibility of 'tidying' loose ends, even when on vacation.
Doing a deal?
In such cases can an individual do a deal with themselves (and their family)? For example, can they access email and make/receive phone calls for an hour every day. This can be negotiated and agreed in advance – and the individual remunerated accordingly.
The employee may need to be counselled that time away is valuable to them as creative individuals (Keiros-time). Family members and friends expect to spend quality time with them. Children don't want to see mum/dad beavering away on their laptop by the pool for hours on end. Such behaviour leads to arguments – and worse.
It is legally required
Another consideration is employment law. In the UK Lord Justice Mummery stated in NHS Leeds v Larner (2012) that the purpose of paid annual leave 'is to enable a worker to enjoy rest, relaxation and leisure: it is for the protection of health and safety'. In the UK, pay in lieu of statutory holiday is prohibited except where a worker's employment is terminated. Again, the mindful employer will consider such a judgement – not just in the summer but throughout the year.
Address that elephant!
Addressing these issues before someone goes on vacation means you have done all you can as an employer to encourage employees to have a wonderful and refreshing break. You can look forward to welcoming back recharged colleagues, who return to work with great energy, new ideas and fresh perspectives. Now, all you have to do is to harness their energy and ideas.