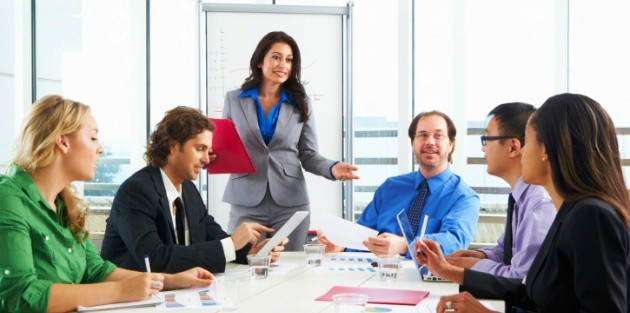 Human Resources often report difficulty in convincing senior management of the need for employee recognition. Recognition can be seen as more of a 'soft skill' that is not always taken seriously at senior level.
Organisations use strategic practices such as Kaizen and Six Sigma to improve processes and drive productivity in order to maintain a competitive edge. These practices use Key Performance Indicators (KPIs) to analyse and track performance. However, this can create a mantra for senior management:
'If we can measure it and it moves us towards the goal of improved processes, which deliver greater productivity, we will approve it.'
But what if some elements cannot be measured?  More accurately, what if some elements cannot be measured easily? For example, you can measure when they are not present rather than when they are present.
This can be the case when it comes to justifying the implementation of employee recognition. Senior management often remains unconvinced, even though Kaizen recognises the benefits of incentivising employees after a successful Kaizen cycle, to cement current and future engagement.
Scepticism towards recognition programmes
The uncertainty that HR meets is strongly related to senior managements' inability to measure clearly the impact of recognition initiatives on employee engagement.
If senior management can analyse and track the benefits of employee recognition as they can the benefits of a change to the manufacturing process – HR will have their attention!
Measuring employee engagement
There are two easily obtained KPIs, which are good indicators about whether employees are engaged and feel valued. The first is Attrition, which leads to expensive recruitment processes, lost knowledge and other hidden costs – How much employee turnover really cost you. The second is Absenteeism, which has an equally serious impact on a company's bottom line – Absenteeism: The detriment to the UK economy and workforce productivity. 
Measuring organisational culture and employee satisfaction is less obvious. However, senior management understands the importance of creating a 'Great Place to Work' in order to attract and retain top talent. While employee engagement surveys offer insights into levels of satisfaction, how can you transform organisational culture and drive engagement – and measure the transformation? This is an area increasingly enabled by technology.
HR technologies in action
The Chartered Institute of Personnel and Development (CIPD) recently highlighted that: 'Technology is playing a pivotal role in the transformation of HR into an agile business enabler that can drive real productivity gain, positively impacting the organisation's bottom line' –  How Technology is Putting the H Back Into HR.
'Technology, with its massive ability to constantly amass and make sense of data, creates a window into human behaviours that even the most intuitive and experienced HR professional could previously only guess at'
An example of one such 'technology' is Social Recognition. It combines the best features of social media with the ability to give meaningful recognition linked to company core values. This data is consolidated to monitor employee engagement levels and can be used to drive company culture and values.
ROI of employee recognition
Senior management expects to be able to measure whether a change they make to a process benefits the organisation. They may apply the same logic to employee recognition. If HR wishes to implement recognition – especially social recognition, they need to prepare a solid business case to put before senior management. A social recognition solution, which provides solid ROI measurements when paired with data on employee turnover and absenteeism, can make such a case.