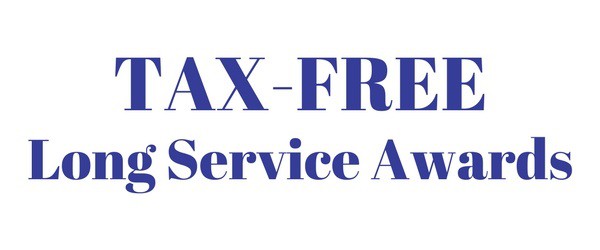 The Long Service Awards allowance is a benefit which employers sometimes fail to take advantage of as a means of recognising employees. Employers are generally aware of the small benefit allowance. The annual tax allowance applies to gifts or vouchers up to a value of €500. The tax relief on Long Service Awards (LSA) is separate and in addition to the small benefit tax relief.
There are great savings to be made on the LSA allowance. For example, where an employee on the top rate of tax receives a benefit of up to €1,000, the real benefit to the employee is equivalent to a figure in excess of €2,000 in salary.
Employees with long service are allowed tax free tangible gifts up to a maximum of €50 for each year of service, starting at 20 years of service and every 5 years thereafter:

Revenue Rules
Where awards are made to directors or other employees as testimonials to mark long service, such awards are normally taxable. Where, however, an award takes the form of 'tangible articles' of reasonable cost, tax should not be charged provided that:
(a) the cost to the employer does not exceed a maximum of €50.00 for each year of service
(b) the award is made in respect of a period of service of not less than 20 years, and,
(c) no similar award has been made to the recipient within the previous 5 years
 Note
* This allowance applies to directors as well as other employees
* Where any of the qualifying conditions are not met PAYE, PRSI and USC must be applied on the full amount of the award
Gift Innovations offers a wide range of gifts that you and your employees will love. Contact us for details on our latest range of gifts and a live demonstration of our rewards portal.
The long and short is … long service awards must be tangible to be tax free!