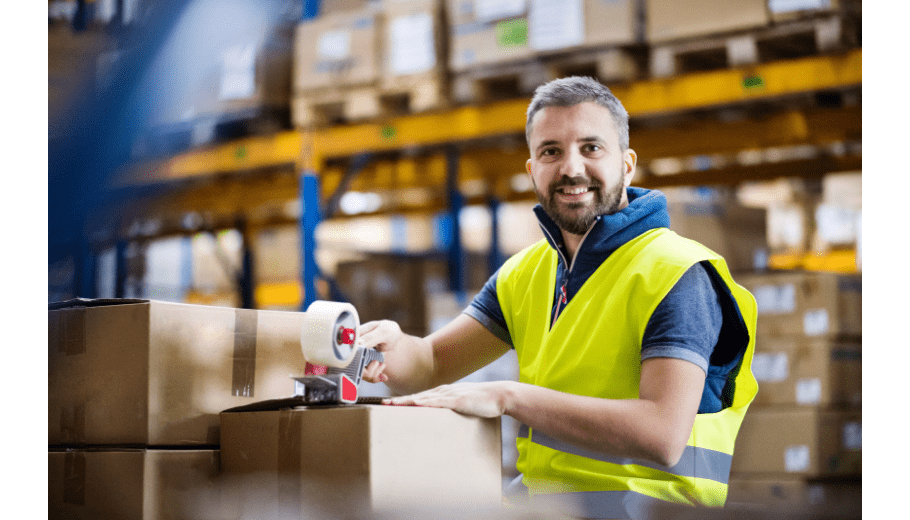 Does limited storage space stop you from availing of great value on bulk orders or limit the types of promotional merchandise that you select? Do you have the time to check deliveries, monitor stock levels and distribute merchandise for your marketing campaigns?
Some of the largest organisations in Ireland rely on us because of our storage and fulfilment facilities. At Gift Innovations we source, supply, store and distribute gifts and quality promotional products.
At first, we listen to your needs, get under the skin of your brand and combine our creativity with our years of experience to source the best promotional products for you. Then, just as important at the products themselves, we manage the storage and distribution of your merchandise – saving you time, space and money.
Storing
We receive your merchandise into our secure warehouse where they are stored until required. We ensure all deliveries are correct and checked for quality. We also receive deliveries onto our stock management system where we monitor stock levels on your behalf.
Picking & Packing
Whether you have a once-off requirement or need regular ongoing distribution to clients, your merchandise is picked, packed as and when requested. We can also include other items, such as a card or message and we can bundle gifts.
Dispatching
Merchandise can be delivered to multiple locations on different dates. Couriers are used to collect and deliver your orders. We provide full tracking details with our delivery reports. We are aware of the need to respect and protect your data when processing your orders.
When selecting promotional products to support your brand and campaign objectives, you have to think about storage and how your merchandise will be distributed and managed. If the idea of storing them in your facility is overwhelming or even impossible, then talk to us today.
Gift Innovations provides a comprehensive service from concept to fulfilment for your promotional merchandise and we can also manage the distribution of your employee rewards and corporate gifts.