Peer-to-peer recognition
Kudos Social Recognition gives your team a formal place to recognise and appreciate one another daily. It offers built-in functionality that ties peer recognition back to company values and reinforces the behaviours that mean success for your organisation.
Manager-to-peer recognition
When an employee does something truly special, they deserve recognition that stands out. Kudos Social Recognition facilitates a positive, top-down recognition programme with Kudos Awards. You designate who in your company has permission to send them, including managers and supervisors. They can also include badges customised to your company's brand and culture.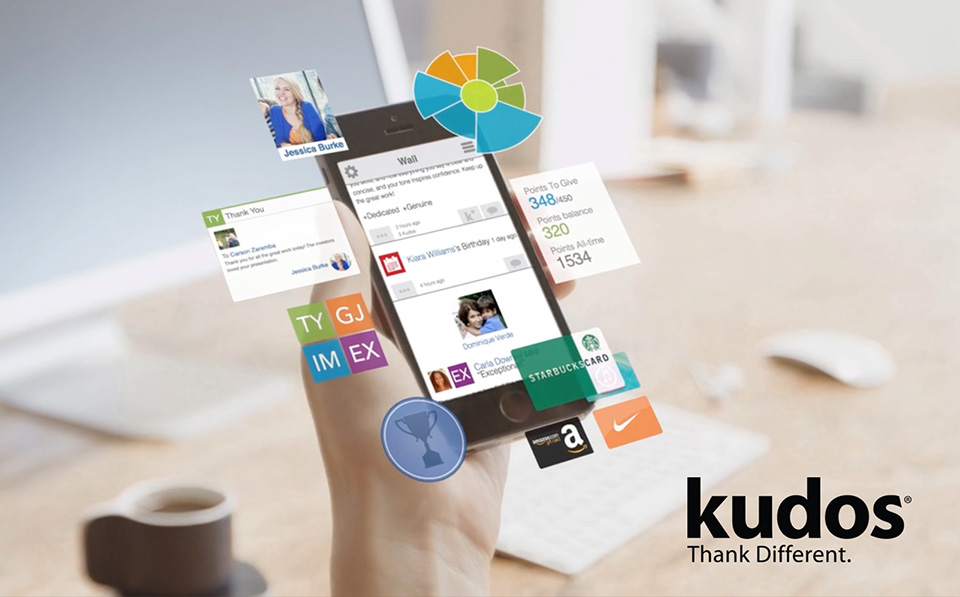 Visit our Kudos Social Recognition page